Drawing parts
We transfer your construction documents to parts. Based on your drawings, basic schedules and 3D models,
we select the right process from our production depth that has been growing for 160 years.
Trust our know-how in metal processing, because we take care of you. Do you want a conversation on same level? Our experts will be pleased to talk to you.
In addition to individual raw parts, we are able to produce products for you that require several production processes.
Stamping and embossing with our own tool making
The stamping , embossing and the associated tooling has been our own business for 160 years. We have always kept up with the times and today we manufacture stamping, bending and embossing parts for a wide range of applications. Our production is specialized in pre-production and small series as well as medium-sized series with up to 10 million parts. Test series and prototypes complete our profile.
• Delivery as bulk material, on the belt, in magazine or in blister
• Part size of full cut up to 200 × 100 mm
• Part size of follow-on composite tool depending on the production size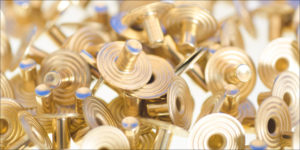 ---
CNC milling
Our daily business includes milling of prototypes, individual parts, small and medium series. On our 3- and 5-axis machines, we produce different geometries from simple 2.5D parts to 3D shapes.
• High cutting grades
• Many aviation materials ex stock, especially aluminum in alloys 2024 and 7075
• Machining thin-walled plates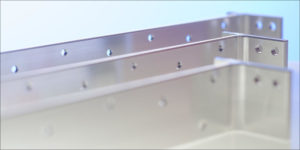 ---
CNC turning
On our turning machines we produce prototypes, small series and medium series. For this we use several types of machines.
• Turning with magazine
• Economical production on turning machines up to diameter 35 mm
• Lengths up to 200 mm
• Up to seven axes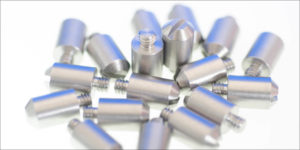 ---
Sheet metal forming
We have transferred our experiences from bending of stamped parts to the aviation industry. That is why we offer you the service of sheet metal forming. Our portfolio in this sector ranges from a cover with contour and engraving to the bending part with several bends. Standard sheet sizes and alloys are available for you.
• Special bending radius due to our own tooling
• Economical production starting from lot size 1
• Double bends with spring bottom tool
• z-bending up to 4 mm sheet thickness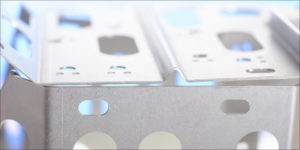 ---
Surface finishing
In our company we own several surface treatment facilities. This includes drum and centrifugal sliding grinding, electroplating  and painting. Surfaces, which we can't realize in house, are handled by long-term partners in this sector.
Wet and dry grinding
Different grinding and polishing media
Common galvanic coatings for electronics
Decorative and protective varnishes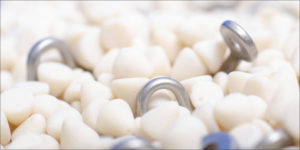 ---
Assembling
Mounting of assemblies also belongs to our portfolio whether all parts are manufactured by us or partly by a supplier company named by you. In those cases we will gladly take over the logistics for you. In addition to riveting (blind or full rivets) and screw connections, we also fine-tune electro-mechanical assemblies.
• Pressing
• Bonding
• Riveting
• Screwing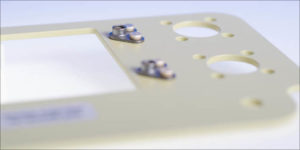 ---
Documentation
Naturally we provide the documents you need. These First Article Inspection Report (FAIR) according to EN 9102 or VDA, Certificate of Conformity CoC, Acceptance Test Procedure / Acceptance Test Report, certificates according to EN 10024 2.1 and 3.1 and many more. Let us know what you are asking for!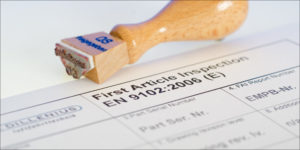 ---
You are looking for a manufacturing company?
Then give us a call!
Moritz Ch. Geiger
+49 7231 139 80 – 39